I nostri partner spagnoli dell'associazione EQUA -Association for Social Mediation-, cercano 1 volontario/a da coinvolgere in un progetto di Servizio Volontario Europeo a Cadiz per un periodo di 12 mesi a partire da Aprile 2017 fino a Marzo 2018.
Il progetto è già stato approvato e la partenza sarà immediata, Lunaria è la sending organization ufficiale del progetto!
L'associazione Equa lavora dal 1997 per l'inclusione di persone con disabilità mentale con percorsi di sviluppo e indipendenza personale per l'integrazione e le pari opportunità di ogni uno.
Il volontario selezionato sarà coinvolto nell'attività dell'associazione nell'organizzazione di attività creative per i giovani con disabilità mentale, nel lavoro di formazione con metodologie non formali e nella parte di mediazione sociale con i giovani ad alto rischio di esclusione sociale.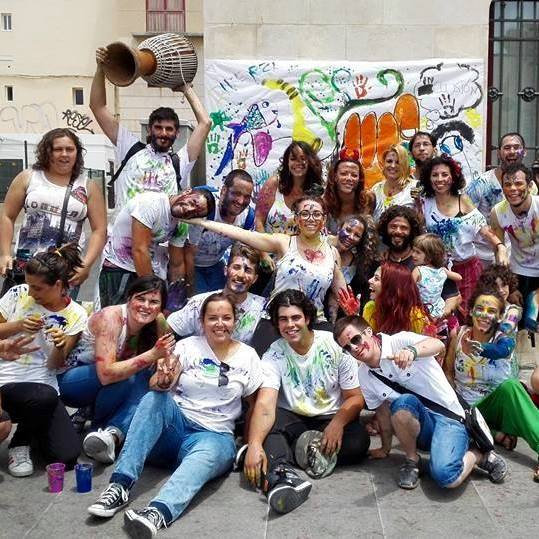 In sintesi alcune info importanti da conoscere prima di candidarsi.
About the project:
Through this project and during the 12 months of the Voluntary Service, the volunteer will accompany the team of mediators at EQUA with the young people with intellectual disabilities in organising their free time and leisure activities, with young people in general and at risk of social exclusion in activities to do with Arts, inclusion and transformation and with people from the local neighbourhoods interested in community participation.
The objectives of this project are the social and personal development of the young people from EQUA and from the territory, and the competences of the volunteer in the accompaniment and empowerment of the people with intellectual disabilities, as well as facilitating intercultural dialogue and awareness of European Citizenship through artistic, free time and leisure activities. With creative and participative proposals we will continue to go deeper in our work in inclusion through free time and leisure and in the Erasmus Plus Programme. With these we aim to encourage reflection amongst the young people with intellectual disabilities and young people in general about their identities, abilities and capacities in self-organisation and self-management of free time activities, relational and communicative skills, emphasising intercultural dialogue. We see artistic expression as a powerful tool in
working with these aspects, being able to combine body language, movement, crafts, music, theatre, photography, audiovisuals, etc. There will also be creation of audiovisual material (videos/minidocumentaries) for the diffusion of this project and parallel activities.
We believe firmly that through this project we will contribute to creating and consolidating a space where young people with AND without disability from different cultures, will be able to open their minds, share values and build their own concepts of participation and European Citizenship. All of this we will do through community action, activity and activeness in the local territory of the city of Cadiz, a format which is transferable to other communities. Workshops which will be carried out in an evolving process and with the aim of having an impact on the Cadiz community, giving an active and participatory role to the group of young people with Diverse Abilities in the area of free time and leisure in their own territory.

Profile of Volunteer:
We are looking for somebody interested in working with other young people with diverse abilities in the area of free time, creative and crafts activities and itineraries in which they will be sharing experiences and receiving training about Social Mediation for people at risk of social exclusion, Non Formal Education, Diversity and more. It is important to have an open mind, creative and or audiovisual skills or
interest, be outgoing and enjoy communicating! If you speak some Spanish or have lots of "ganas" to learn it will give you a head-start communicating with EQUA's youngsters.
Conditions:
EQUA is a small association with a team of around 10 people of which you will soon feel an active part of and many other young people in and around our activities to share time with inside and outside of the volunteering.
We will help to find accommodation in a shared flat once the volunteer is here so that they participate in choosing a room they like in a flat with people they are comfortable with, either in the old or new town of Cadiz, both accessible to EQUA by bike, walking or public transport.
Accommodation, food, pocket money and travel costs (to and from the sending country as well as daily where necessary to the place of volunteering) will be covered within the conditions of the programme, and the volunteer will have insurance cover during the 12 months under CIGNA Insurance.
Per maggiori informazioni scarica la descrizione del progetto!
Per candidarti invia CV e lettera di motivazione sul progetto, in inglese o spagnolo, a morgaine.equa@hotmail.com e volo@dev.lunaria.org entro il 20 Febbraio 2017.
Al  volontario/a  selezionato/a  sarà richiesto di associarsi a Lunaria