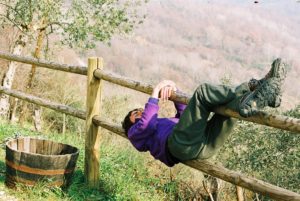 In partenza a settembre un bellisimo progetto di volontariato internazionale in Francia, siamo ancora alla ricerca di 4 volontari italiani!
Il progetto ospiterà ragazzi provenienti da Italia, Germania e Francia,  si tratta di un progetto trilaterale ospitato e finanziato dall amunicipalità francese di Auzan, è infatti previsto un  finanziamento regionale per contribuire alle spese di viaggio dei volontari di un max di 300 euro!
Leggi le info sul progetto e se sei interessato scrivi su workcamps@lunaria.org oppure procedi all'iscrizione!
CONCF127
Name : Castelnau d'Auzan (Trilateral)
Location : Castelnau d'Auzan
From 04/09/2015 to 25/09/2015
Language : English
Age : 18-99
Number of volunteers : 12
Country : France
Work : The church was built in 1896 on a 2 hectares land. It is in great conditions and is still considered an "architectural jewel". However, in order to walk to the "miraculous fountain" below, visitors must go through a path that is now covered with vegetation. The steps and low walls around the fountain are in a bad shape and need to be rebuilt. Therefore, you will build the semi-circular low wall around the fountain and restore the steps of the stone stair. You will also help clean off the vegetation from the path.
You will stay in a recent communal building with direct access to the toilets, showers and collective kitchen (you will be sharing the facilities with the "1965 group"). You will have access to a club-house and covered courtyard.
Location : Castelnau d'Auzan (1000 inhabitants) is a little town from the Gers department. It is located in a haven of greenery, between the Landes forest, the Armagnac area, 1h from the ocean and close to the Pyrenees Mountains. The town dates back from the 12th century, where the Armagnac area was filled with medieval castles and bastides (country houses). You will be able to hikes in this beautiful Middle-Age scenery and take part into traditional games, local events and celebrations. Moreover, you will be able to discover the local gastronomy: wines, Floc de Gascogne, Armagnac, foies gras, confits etc.
Terminal : Toulouse, Bordeaux or Paris airport.
Requirements : Remember to bring gloves, work shoes and clothes. Make sure to bring warm clothes, protective rain clothes, hiking shoes, a sleeping bag and a thick mat (nights can be chilly and you will be sleeping on the floor). There will be opportunities for you to go swimming, don't forget your swimsuit!
Trinational project.